---
Update 4th January
I'd like to start by wishing you a very Happy New Year.
The board met on the 23rd December, so we decided not to burden you with bedtime reading over the festive period. Please find the minutes of that last meeting here.
As you're no doubt aware we are now in a revised lockdown situation which is impacting members significantly differently.
Right now our club is sitting in a Tier 3 area and is fully open apart from the 1st Floor. We have around 480 members in Tier 3, with around 190 in Tier 4.
Several members have already asked if we will be offering any compensation for this latest situation. As the course is open, we are not able to offer compensation of any kind at this stage.
In terms of what other clubs have been doing, we have been the most generous of all clubs we're aware of to date, by offering full credits against next year's fees. However, we are now at a stage when we simply may not be able to offer this without stopping, or even reversing the momentum we have built improving our club.
Back in March I asked if you would be prepared to forego any credits against next year's fees, so that we could push forward with the development of the course and club. Many made that commitment at the time based on nothing more than my promise to make positive changes at our club.
Myself and the team have been totally committed this year to delivering on my promise to you to make dramatic improvements, and I'm sure you have noticed this to some extent. I'm asking you now to consider what sort of club you want next year as we come out of this pandemic, and how much ownership you feel for the continued improvement of our club.
Personally speaking and like many, being retired this has not impacted me too greatly. In fact there has been very little opportunity to spend as in a normal year, so I will be in a position to refuse any offer of a compensation for any time I've not been able to play.
I appreciate fully some of you have not been so lucky, but if like many you have, and also feel "invested" in the success of our club, I'd like to ask you again to consider foregoing any credit against next year's fees.
Until we have a clear view of our exposure to credits against next year's fees, which could be as high as £86,000 and would take us firmly into the red, we can't calculate the impact on our financial year close position, and hence decide what we are able to do, if anything, regarding this latest restriction.
I will be sending out a specific request later this week with an opportunity for you to register your personal position with respect to my request.
Thank you very much for your support last year - it definitely wasn't the year I had in mind, but despite all the challenges of COVID, we will emerge in a much better place and be ready to push even harder next year.
In the meantime, enjoy whatever the restrictions are allowing you to do, and I hope to see you again soon .
Regards, Glenn
Update 26th November
Dear Member,
As we're currently in lockdown again, our board meeting of this week reverted to Zoom, so please see the minutes of the meeting.
AGM
One important point we did discuss was a request for members to start thinking of whether or not they would like to stand for the board or committees. A key point to consider is that because we are committed to full and open communications, you will not be missing anything. If you do wish to stand, our ideal candidates will be motivated by a willingness and energy to contribute to advancing the club, and will also possess the relevant skills to do so. If you want any information or advice, feel free to contact me.
Return to Golf
It was welcome news that the course would reopen on the 2nd December and I hope you have managed to book a tee time during these very short days.
What was not so welcome however was the news that we will be reopening under Tier 2 restrictions. This mainly affects our ability to open the first floor and operate in a cost effective way, so we'll be reviewing our options over the next 2-3 days and will get back to you before the 2nd.
Clubhouse Improvements
During the previous lockdown we did quite a lot of work in the clubhouse, but this time we have been extremely busy re-modelling the ground floor lobby areas, restaurant and carvery (big thanks to Sean Clements, Gyles, Alex Blair & our GM).
On top of that we have our communications provider in to upgrade our telephone and internet system to a modern IP based system. This is a massive upgrade, but thankfully is only a very small increase in our monthly charges. One of the big benefits is to offer visitor WiFi logins, which then enables us to market to recent visitors.
Next Tuesday & Wednesday we will have a new CCTV system installed across the whole clubhouse. This will work using the new IP network, which will be finished by then.
As part of the network upgrade we will be extending the internet down to the green keepers shed to allow the recently installed CCTV to be linked remotely. This mean that when we get any alarm calls, we will be able to dial in, look for any issues, then remotely reset the alarm. This will be a welcome improvement from being called out at all hours of the night to investigate alarms triggered by various animals...
Practice Nets
If you've been up to the club at all, you will have noticed Captain Stu, Dave Chadburn and Rod Roberts, who have been busy building new practice nets - hopefully they will be completed within the next week or so.
Course
A big thanks to Dave Patrick & Darryl Smith, who have been working hard to keep the course in good condition ready for the reopening - thanks guys.
Finally I look forward to seeing you all next week and I really hope you like the improvements and momentum that our GM Steve has been creating over the last few weeks.
Take care and get loosened up ready to play.
---
Update 25th October
Dear Member
It's been a really positive, and very active month since my last update. We had our usual lively board meeting on Wednesday (see minutes), and as you can see, while we don't agree on every point, we all continue to work to make this the best members golf club it can possibly be.
Well Done Ladies...
I'm also immensely proud of our Ladies, who performed fantastically well in the recent Ladies County Championship, with Katie Warren becoming the Ladies Champion, and Natasha Chapman and Karen Gosling coming first and second net. To top it off very nicely, the ladies also won the Team Plate for Marlborough for the best 3 gross scores. Great show ladies 🏆👏
In order to build on these successes, we will introduce campaigns to get more women and girls at the club. To lead that initiative, we hope to be able to confirm our Women in Golf champion(s) shortly. In the meantime, I'd like to thank Jilly Hunter for all of her hard work over the last few years acting as our Club Welfare Officer, ensuring the safeguarding of our juniors and vulnerable members. Jilly has decided to step down, but we have been very fortunate to have Sally Miller take over the role - a big thank you to Sally, and we look forward to working with you.
Welcome to our new members
You'll no doubt be aware we have a lot of new faces at the club, particularly following the Open Day that Steve and the team put on a few weeks ago. As you can see in the minutes, we registered 16 new members in September, and a massive 39 as a result of the Open Day in October - fantastic work Steve, Sue, Rachael & the volunteers.
I'd obviously therefore like to extend a very warm welcome to all of our new members, together with an open invitation to discuss your initial experiences of being a member at Marlborough Golf Club - call or drop me an email, text, WhatsApp - any time.
Like me, you should all be encouraged by the progress we're making - there's still lots do do and lots of improvements to make, but I'm sure we'll get there with your continued support.
Take care, stay safe, and enjoy your golf.
Regards, Glenn
---
Update 22nd September
Dear Member,
Welcome to autumn... It's that time of the month again when I'm able to share some updates with you and let you know that Tuesday's Board Meeting minutes are available to view.
First Floor:
Let me start by welcoming you back to the first floor of the clubhouse and explain why we made some of the (non-COVID) changes you've seen.
Tastes and fashions move on - even in golf clubs, and today we need to appeal to a much more diverse membership and visitors, so contemporary decor was agreed by the House committee and supported by the board, as the way to move forward.

One of the biggest drawbacks of "traditional" golf clubhouses is that they are considered to be "stuffy" and far less appealing to younger members and families, so you will find that most other clubs are moving in the same direction in order to appeal to a broader range of customers.
We do recognise that the new decor may not be to everyone's taste, but the majority of the feedback has been overwhelmingly positive.
Strategy Update:
We have had a couple of meetings to take the club strategy forward, which is a challenge when we are in the grips of constant change. The good news is that we are making significant progress and will be able to update you further over the coming weeks. In the meantime, the vision and strategy focuses on the following areas:
Vision - "To develop Marlborough Golf Club as a top quality inclusive golf experience with a variety of complementary sporting and leisure facilities."
Develop a top quality golf course and golfing experience.
Create a vibrant clubhouse atmosphere.
Increase the number and diversity of our membership.
Ensure we have a strong financial foundation to be able to support the club's development aspirations.
Develop and market the Marlborough Golf Club brand.
Develop a business case which explores the complementary sporting and leisure facilities beyond golf.
The immediate focus however will remain on building stability and sustainability, by looking for low-cost solutions that will deliver a very quick return.
Our new GM continues to make some very impressive changes, not all of which will be visible to you, but his latest venture of an Open day on Sunday, is very well subscribed to date and very well supported by several members and the office staff. Good luck Steve🤞
You'll see from the board minutes we have decided that we will trial course marshaling at our busiest times (eg, Saturday medals..) to try and remove the blight of slow play. If you're prepared to act as a volunteer for a couple of hours on a Saturday morning or lunchtime, please let myself or Steve know - we'll make it worth your while...
You will also have seen lots on the news around COVID - I hope we don't get plunged further into increased lockdown measures. I'm sure it's clear to all of us that restrictions are going to be with us for some time yet, so please follow all the guidance, particularly around the club's facilities.
I'd like to end by giving a big thank you to England Golf (and Jez..) for supporting our security upgrades with a very generous grant. This includes enhanced CCTV across the entire Clubhouse and Green keepers complex, together with the security bars you saw last month.
Take care and enjoy your golf.
Regards, Glenn.
---
Update 27th August
Dear Member
It's been a month since the last update and very hectic in terms of the two projects I had to complete as soon as I returned from vacation. There's more information below, but we also had a lively board meeting on Tuesday (see minutes) discussing our new GM's first month in charge and the next stages on creating a strategy for the club.
Greens Complex Security
The first of the projects was to continue with the measures to secure the green keeper's complex against theft, and I'm pleased to say that the external iron bars arrived, so I was able to fit them with help from Steve Patrick from the greens team. Nothing will stop a determined thief, but the idea is to make them think twice and to significantly slow them down - I'm sure this will do just that.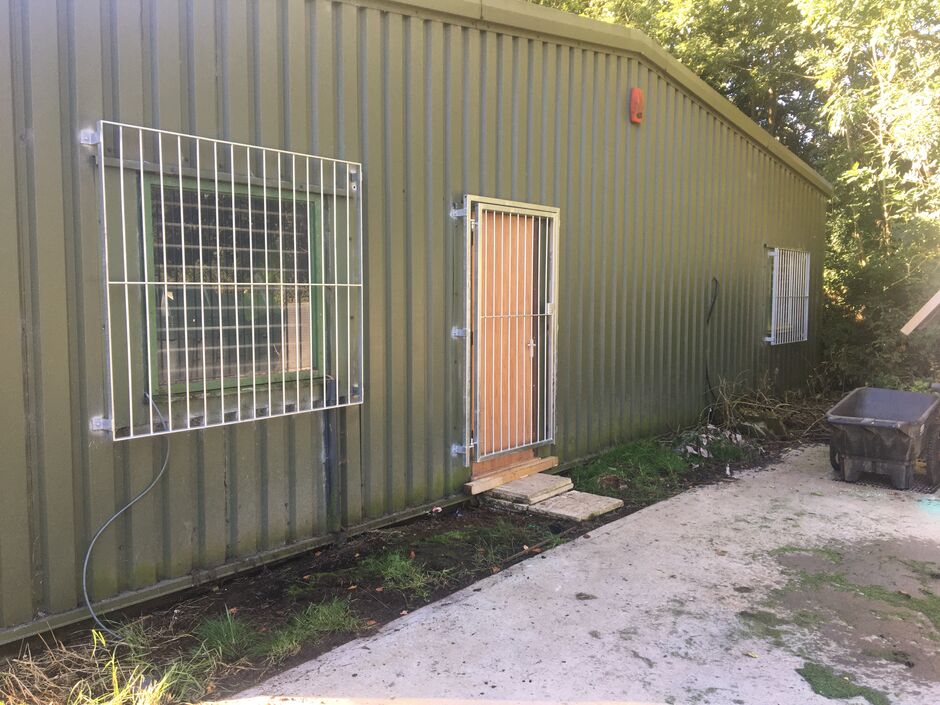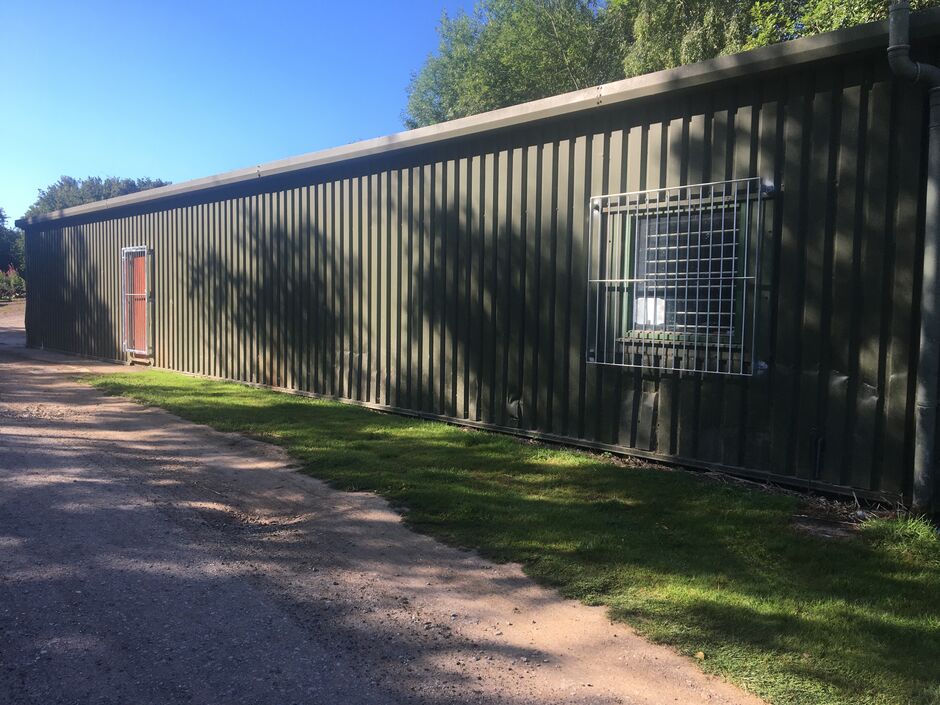 First Floor Bar
The number one question everyone keeps asking me is "when are we opening the 1st Floor. ?" I'm delighted to share with you that following some great work from Darryl and Steve with Isobel, we are planning to open the 1st Floor on the 13th September.
Following the board review on Tuesday, Steve will finalise the policies and processes for opening, which will include a requirement to sign in and sign out, and distribute to all members over the next week or so. Please note though that we will have to abide by strict social distancing guidelines, the capacity is reduced and spacing of seating must be maintained.
I'd also like to tell you we decided to take the opportunity to "update" the bar area while it's been unused. It was a lot of hard and hot work and I'd like to thank Gyles for his help to get it all done. If you like the colour change, then that's great - if you don't, the guys in the office chose it...😉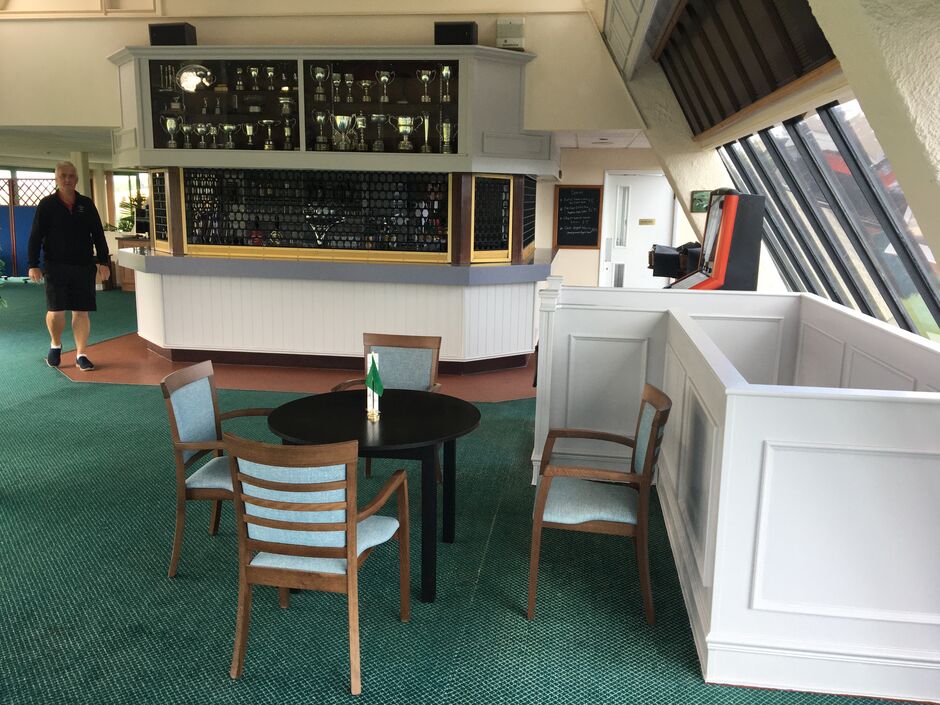 As you can see, there are lots of good things happening, so it would be great to hear from all of you, but particularly our new members, about how you're feeling about your club. I hope you're all still feeling the positive "buzz" - I'm confident if we keep pushing forward and keep trying to introduce improvements, this will continue.
In the meantime, take care, keep safe and enjoy your golf.
Regards, Glenn
---
Update 31st July
Dear Member
It's great to be back home from Spain and I was really looking forward to getting stuck into a few projects at the club after 2 weeks away - however, that will now have to wait for a further two weeks as I self-isolate 🙁
While I've been away there was a board meeting (see minutes) on the 21st, which saw the introduction of three formal initiatives:
Safe Golf - this is to ensure that younger golfers are properly introduced to the game in a totally safeguarded environment
Women & Girls in Golf - an initiative to attract more female participation in all aspects of golf, including management
Equality & Diversity - a policy to ensure that our Club is as inclusive as it can be
During last week I received lots of positive feedback about the club championships, so thanks for all your messages and a big thanks to the team for making it so professional and well received by all.
I'd also like to congratulate Dom and Natasha for their performances - well done guys 👏
Five months ago I outlined some aspirations I had for our Club, so I'm absolutely delighted to see things falling into place so well. There's still lots to do, so watch this space for more updates.
In the meantime, have a look at the interview our new GM, Steve Scott-Bowen gave to "YourSportSwindon" last week - after only 2 weeks, he has definitely got the direction and messaging spot on - "we want our Club and course to be the best it can possibly be..."
https://www.yoursportswindon.co.uk/video-scott-bowen-excited-to-take-charge-at-marlborough-golf-club/
The YSS guys also took some other videos on Club Champs Saturday from the tee boxes - see if you can spot yourself...
https://www.yoursportswindon.co.uk/video-2-marlborough-club-championships/
https://www.yoursportswindon.co.uk/video-1-marlborough-club-championships/
I look forward to seeing you all again soon, so until then, enjoy your golf and stay safe.
Regards, Glenn
---
Update 25th June
Dear Member,
I hope you're all enjoying this mini-heatwave. It was certainly very warm up in the boardroom on Tuesday, but very productive - the minutes can be found here.
Financially and membership wise, we are doing better than expected, thanks mainly to the support you provided at renewal time and since, and also the great response we've had for new memberships.
I'd like to take the time to openly welcome to Marlborough Golf Club all of our 53 and rising, new members. If you bump into someone you don't recognise, please take the time to introduce yourself and get to know a little about them - you may have found a new member or two for your groups.
By the time we have the next board meeting, we will have our new General Manager, Steve Scott-Bowen, in place which will then free more of the board's time to focus on the club strategy. I will share that with you as soon as we have the framework in place, ready to start on the many initiatives we have in mind for marketing and developing the course, the clubhouse, and the way we operate and present Marlborough Golf Club.
Many of you will also be asking when will we open the clubhouse, particularly since the change of COVID guidelines. The simple and honest answer is that we will not open while the costs outweigh revenue and member satisfaction.
Put even more simply, if we re-opened completely on the 4th of July, we would lose money and not be able to provide a great experience for you in the process. However, as you all know, the government job retention scheme is due to end on the 31st October, but will start to be less beneficial from the end of August, so there will come a time between now and the end of October when we have to fully take the plunge and re-open.
We are working on a transition plan to do this, but we aren't there yet - as soon as we have, I'll let you all know.
In terms of the "Parallel Dimension or World" that is Intelligent Golf (IG) competition entry - we have taken on board the general feelings that trying to book into competitions at 7:00am is much more difficult to do than booking a general tee time.
With that in mind, we have asked IG to look into the option of providing a one-click solution to move you from a tee booking to the same spot in the competition. I'll keep you updated on that, but in the meantime, if you're an early riser to book tee times, use the general tee booking to secure your desired time. I'll provide a step by step guide to moving your game to the competition during the coming days.
Just one final point - the course as a whole is playing really well and the greens are playing as well as they have for years, so can I ask two things of you that will help maintain everyone's enjoyment:
Take time to repair your own pitch marks - and any others you see.
Take care when walking on the greens - there are some very bad spike marks at times.
The countdown is now on - 2 weeks from Monday, Steve will be here and Kevin and I can return to the ranks of the semi-retired...
In the meantime, enjoy the weather and the course and play well and keep safe.
Regards, Glenn
---
Update 11th June
Dear Member,
We have had yet another great week at Marlborough - the clouds have finally delivered some much needed rain, the weekend weather is looking good and the bacon rolls have been flowing freely - keep it up Darryl 👍
We continue to see a steady rise in new members, so please make sure you welcome them all. Our latest new member played a round today as a member guest and duly joined straight after the round - that speaks volumes for the work that the team are putting in on the course.
It's no secret I want Marlborough to be the best golf club it can be, in every aspect - so when Ben Amor comes back from visiting one of the better courses in the area (I won't say where..) and tells me our greens are in better condition, that should give us all great hope we're heading in the right direction.
Please also make sure you give a big thank you to Sue and Rachael in the office - they are taking on lots of additional work processing these new members and handling lots of transactions created by the halfway house sales that would normally be handled at the bar.
You'll know that in order to keep that momentum, we've been looking for a new General Manager since Les decided to retire. While I'm pleased to tell you that Les has been making full use of his new free time and has been playing regularly, I'm even more pleased to tell you that the Board has appointed a new General Manager who will start on the 13th July.
Our new GM is Steve Scott-Bowen who joins us from Cardiff Golf Club. As I mentioned previously, we had 26 applications for the role and the Board was unanimous in assessing Steve's CV as number one and was also unanimous that he was the right fit for Marlborough Golf Club. To say I am delighted and excited to have him on board, would be a massive understatement !!
Steve is a member of the PGA and GCMA and has previously worked for England Golf and the Golf Foundation. He has been in golf management for more than 28 years and has most recently been GM at Bristol then Cardiff, where his contributions have been outstanding.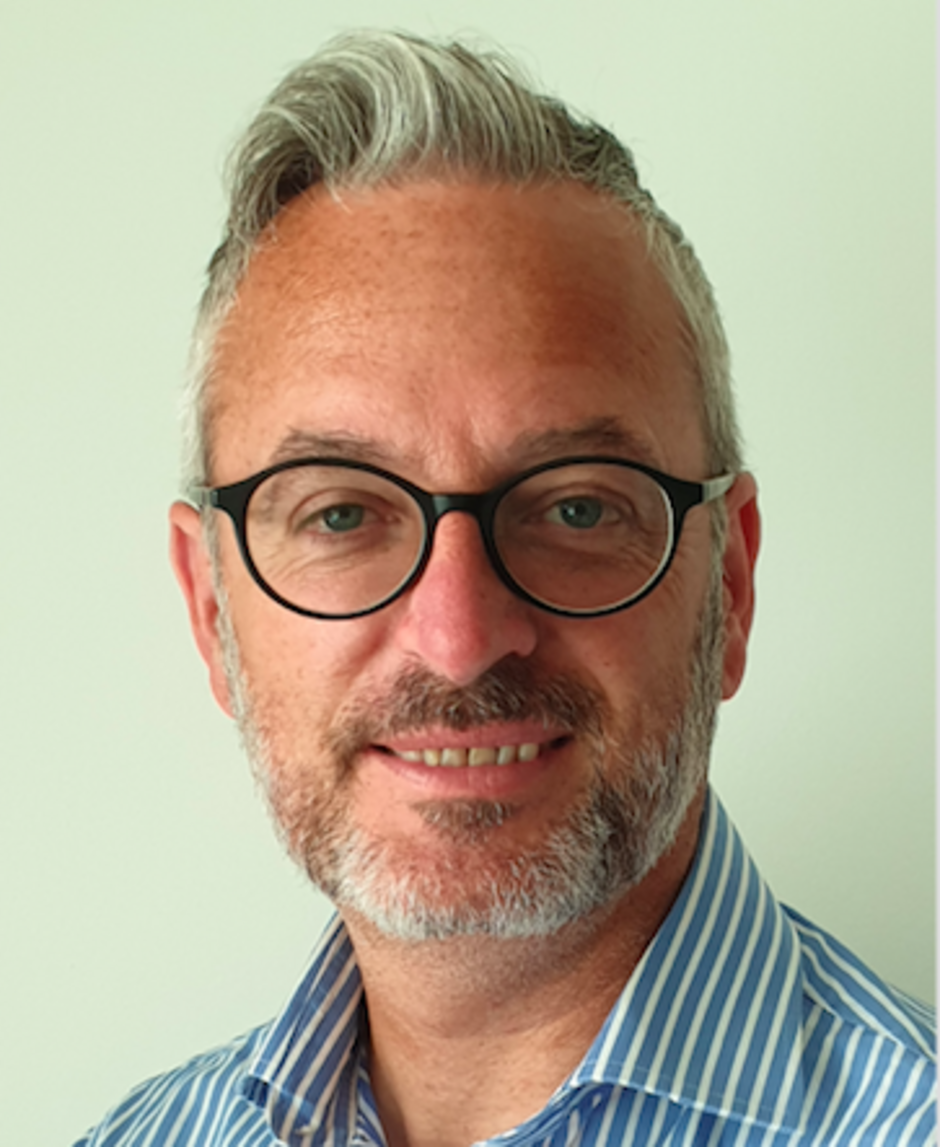 Steve Scott-Bowen
Steve will bring a different set of skills to the role, with a strong focus on marketing, social media, customer and member satisfaction - all delivered on a platform of teamwork and customer excellence. His experience and knowledge of what we need to focus on to achieve our growth strategy is outstanding and his personal energy is really contagious. Some of you may have already met him during a walk around the course earlier in the week.
Steve has two young children and a wife, Sarah, who's family lives in the Calne area. As their children get older, they have been looking to move closer to family support and Marlborough was the right opportunity at the right time, so Steve and Sarah will be re-locating to the area over the next few weeks.
We have already taken up references and the overwhelming sentiment was one of sadness to be losing such a popular and accomplished GM, but also recognition that for Steve & Sarah, family must comes first.
As soon as Steve is on board, please make sure you introduce yourself to him. I would like to think we will treat him with the same warmth and esteem that Cardiff GC has over the last few years. I'm certain he will be a great asset to Marlborough Golf Club.
In the meantime your interim General Managers (Kevin & I) will be doing all we can with the teams to ensure Steve starts with a clean slate next month.
Enjoy your golf and above all stay safe and play well.
Regards, Glenn
---
Update 5th June
Dear Member,
Another very exciting week which saw the re-introduction of 4 balls and competitions, as well as significant progress towards a replacement General Manager.
The board met on Tuesday and the minutes can be found here. You'll see that we have also introduced member guests and visitors in a very limited way, but even in that limited way we have been very successful at filling in where we had capacity on the course. This will help secure our financial position going forward.
We have decided that restrictions on member guests will now be removed, allowing members to play with their guests at any times.
Also when booking competitions, we have decided to allow entrants to book their playing partners in at the same time, if they have already agreed to enter the competition.
Unfortunately we had a break-in at the green keepers complex, with several thousand pounds worth of portable power tools being stolen. We will be increasing the security measures to help prevent this happening in the future. You may have also noticed a new face among the green keepers - if you get the chance, say hello to Darryl Smith who joined us a week or so ago.
As a board, we have been evaluating all of the applicants for the General Manager vacancy and hopefully we will be in a position with the next week or two to make an offer. Once we have secured a replacement, we will provide an overview and background on the successful person.
In the meantime, enjoy your golf and stay safe and well.
Regards, Glenn
---
Update 21st May
Dear Member
Apologies that the update this week is a little delayed - this was to allow time to confirm the return of competitive golf.
I won't dwell on Tuesday's board meeting further than pointing you to the minutes, which are available to view online now. You will notice that we now feel comfortable moving the frequency from weekly to fortnightly, therefore my updates will align too.
Competitions:
The first competition will be a Ladies Stableford on the 2nd June, followed by a Men's midweek Medal on the 3rd June.
As we will still need to practice social distancing and prevent gatherings, you will need to enter these competitions online, in the same way that you book a tee time. If anything changes in terms of group sizes, the tee booking rules will be amended.
The competition entry times will be available at the same time as the corresponding general tee booking times, ie, they will open at 7am, 7 days beforehand. You will still reserve a tee time in the normal way, but via the competition entry - click on the picture on your Home Page (see below).
You will need to pay at the Pro Shop when checking in as normal, but you will not need to sign an entry book.
Scorecards will be completed by the player and entered by the player on the Touchscreen as normal, with no signatures from other players required. Please wipe down the Touchscreen and wash your hands after entry.
Just one note of clarification, as there are no bunker rakes, the local rule is preferred lies in the bunkers - ie, place the ball within 6 inches, no nearer the hole.
Knockouts: Only two ball knockouts will be played for all sections. If the government relaxes further such that four ball games may be played, we will review at that time. As the draw for these knockouts will take place on the 1st June, please ensure you have signed up in the normal way beforehand via the notice board, with payment in the normal way in to the office.
Upcoming competitions for the next few months will be added to the diary over the next week.
Please continue to take care and observe all the guidelines so that we can get back to normal as quickly as possible.
Regards, Glenn
---
Update 11th May
Dear Member
Following the expectation of some good news, we decided to bring the weekly board meeting forward to today.
While the PM was busy planning his 3.30pm speech, we were really busy planning to restart - mainly based on 1 ball games ☹️.
We had the highs of discussing a trial to provide hot food and refreshments at the halfway house, followed by the disappointment of not getting confirmation that we can get the contractor back to clean the toilets tomorrow, before hearing how outstanding the response has been to our FaceBook campaign - 29 enquiries for memberships.
Please just keep up the support by taking photos of what you like about our club, posting, commenting and keep sharing.
Then we get the really good news that we can get out and play 2 ball golf... No need to ask twice...
The course will re-open at 7am on Wednesday
Tee Booking
Tee Booking Sheets for a rolling 7 day period will be available from midday tomorrow
18 holes as normal, but 9 can be booked if you don't wish to play 18
Start from 1st Tee only due to likely timing issues and crossing at the turn
Groups as per government guidelines - 2 balls for members, or 2-4 balls for a single household with up to 4 members
1 balls are asked to try to avoid peak times and if possible, book on the day.
Tee intervals will be 10 minutes
1 tee booking per day initially.
Max 3 bookings per 7 days - under constant review to ensure reasonable use is available to every member.
No member guests or visitors initially - but this will be under constant review based on enough capacity being available for members
Arrival & Playing
Practice social distancing at all times and do not gather in the car parks
Playing safe guidelines will be included on signs at the club and on the course and at time of booking
Plan to arrive no earlier than 15 minutes before your start time
Be ready and change your shoes in the car park
Pro Shop is open and operating business as usual, but under government social distancing guidelines
You must check in at the Pro Shop or Touchscreen before playing - one person per group only
Make your way via the practice area to the first tee only when the game has left - do not start early
Don't touch or remove the flags
No rakes, so preferred lies in the bunkers
Make your way to the car park when you're finished via the practice net side.
Practicing
Practice range balls are only available from Pro Shop - all bays are in play
Pitching and putting greens - only two players at any time, but social distancing at all times.
Please bear with us through the initial restart period and above all - observe all the guidelines, which are there for yours and our employees safety.
If you experience any issues booking tee times, let myself or the office know and we'll try to help.
I'm confident with due diligence, we can quickly move back to normality, but in the meantime I hope you have a good return to playing.
Take care, stay safe and play safe.
Regards, Glenn
---
Update 5th May
Dear Member
It's been another busy and hectic week with lots of challenges... but at least I'm trying not to let the lockdown get to me...😉
The Serious Update....
Our Board meeting today - see minutes - was predominantly focused on preparations to re-start playing and while I can assure you we know no more than any of you, we have everything crossed in the hope that Boris will give us some light at the end of the tunnel on Sunday.
Replacement GM Progress
The advert was placed on the Golf Club Managers Association website last week and we have already received a number of applications.
This advert closes at the end of the month, so when we have reviewed all the applicants against a set of agreed criteria, we will conduct interviews and hopefully make an offer.
If we don't receive enough suitable candidates, we may either extend the period of the advert, or seek assistance from specialised golf management recruitment advisers. Clearly the latter has a cost impact, so we are hoping not to need this option.
In the meantime, Kevin Smith and myself will provide management support to the office from next week on an alternate daily basis.
Re-Start Planning
We will complete 2 key documents this week in preparation for receiving final guidance from the government and golf's governing authorities:
1. Arrival to Departure Guide
This document will contain all the safety guidelines from arrival, through playing and finally to leaving. Once this document is complete, we will post it on the website, email a version to you, and include a link to it on the Tee Booking site. In addition, there will be laminated versions posted around the facility. It is vital that you comply with all of these guidelines in order to be able to "play safe - stay safe".
2. Tee Booking Policies
One of the biggest challenges will be to ensure we have a safe system for getting members onto the course in a safe and orderly way. We expect there will be a lot of demand during the first days of reopening and our ability to satisfy the demand will largely depend on what constraints are imposed on us, such as tee time intervals and group sizes. Our primary aim is to ensure members receive absolute priority, having access to tee times at least 7 days in advance.
Depending on how the initial period goes, competitive golf will be reviewed and provided it is not prohibited, we will phase it in over time. Visitor access will also be assessed over time, probably not being allowed at all initially, then gradually introduced during the afternoons and then maybe only for every other tee time.
One key point to bear in mind with respect to visitors, we need to treat every one of them as a potential member, so if and when they are able to play, we must ensure they have an outstanding experience.
Getting the Course Ready
We are hopeful that we will receive a reasonable amount of notice so that we can prepare the course for play. As Rick stated last week, we can't take the grass from current height to playing height in one go - it will create too much stress and be damaging in the long term.
Our expectation is that golf's governing bodies will have advised the government to allow for this preparation period. Assuming they do, we will getting the greens staff up to full strength one week prior to the restart. At this time we will be asking for local volunteers, for example to help clear grass from the bunkers and prepare them for play. Rick will follow up on this.
Marketing our Club & Course
We are about to launch our new social media campaign on Facebook, so when it's live, please visit the club's page, like and comment on the posts, but most importantly SHAREso that we can expand our marketing reach.
Finally, let's keep our fingers crossed for some good news. In the meantime, please stay safe and well.
Regards, Glenn
---
Update 28th April
Resending initial email as some members didn't recognise a 'tongue-in-cheek' comment - ["but if they must, ask them to do it from the rough "]. Let me confirm we do not condone play of any sort on the course - as I pointed out last week.
Dear Member
We've just had our weekly Board meeting. As usual there's a lot happening behind the scenes, even if there's no golf yet, so I'd like to give you a short update. The actual minutes are here.
Firstly though, I'd like to start where I left off last week. While walking the course, I have noticed shots have been hit from the tee boxes and large divots have been taken, particularly on the 4th and 7th tees. This is really annoying as we have previously filled all the tee box divots and the repairs are taking well. If you see anyone walking the course with a club, will you ask them to refrain from hitting balls at all.
That's my moan over for the week - onto the update...😁
Business Interruption Insurance
Since last week we have made significant progress, with particular thanks to Mike Bowden who kindly reviewed our policy and found an action group had been formed from organisations having similar claims with Hiscox being denied. This is the Hiscox Action Group (HAG) and has over 200 members registered already.
There is no financial outlay or exposure for our Club, with the founding members funding the legal effort. The next step for us is to customise to our specific policy wording, an HAG template letter repudiating Hiscox initial denial of our claim. This will then be sent to Hiscox and we will await their response. It is however, unlikely to be as quick as their initial denial !!
We will keep you updated as this situation develops.
Re-Start Planning
While we have lots of material all ready to go, we are awaiting formal guidance from the golfing authorities, such as England Golf, as to what the actual restrictions will be on us, before we publish specific guidelines and policies to our members.
One thing I am really pleased to be able to announce is that we will be bringing the greens staff back up to full strength by confirming the employment of a new, experienced green keeper. This will be timed to start with the return from furloughing of our existing two guys. We expect that to be around one week before the re-start of playing, in order to allow all the activities that weren't considered essential maintenance, to be done. It's no secret that becoming one of the best courses in Wiltshire is a key driver for me, so I am delighted the Board agreed we could afford to do this.
Replacement General Manager
We have now started advertising for the replacement General Manager and will be placing an advert on the Golf Course Managers Association website this week. Once it is live, I'll include a link in next week's update.
Getting Ready to Play
So that everyone gets back into playing safely, I have asked Simon to put together some information on what stretches and exercises we should be doing in order to be ready. It would be such a pity to have waited so long, only to go an pull a muscle on the first tee. [I did ask Simon to do a short video of the exercises in lycra, but he politely refused...]
In the meantime, take care.
Regards, Glenn
---
Update 22nd April
Dear Member
During this Coronavirus crisis, we continue to have weekly Board Meeting on Tuesdays, so please see yesterday's minutes.
Before I give an overview of where we are, last week I promised you an update on the membership numbers, particularly regarding resignations (approx £61k). This was inflated by the inclusion of several members who had already confirmed they will rejoin, but their immediate financial situation precludes this.
The good news is the number of real resignations is now down to £54k.
Also, of the members who have not yet paid (£31.5k), those that have committed to rejoin once their situation improves, accounts for over £15k.
Looking forward, our focus remains on two main fronts - re-starting golf and transitioning to a new GM, so I'd like to give you an update on where we are.
Transition
Les's last day as GM will now be the 8th May, but he has kindly agreed to be available thereafter on an ad-hoc basis to assist with specific tasks such as financial re-planning. This is to ensure we de-risk such crucial tasks. From the 8th May until we have a replacement GM in place, myself and Kevin Smith will handle all day to day tasks usually done by Les.
As much as he won't want to, once the bar reopens, we will arrange a time to celebrate Les's time as GM.
We have started the process for identifying a replacement and I'll update you on that as we progress.
Preparations
Rick Bodenham has now prepared a draft set of social distancing guidelines for us, but we can do nothing further than anticipate what the firm government and industry guidelines for golf might be.
We have also almost completed the set up ready for any temporary introduction of tee times and I'm pleased to say there are now hundreds of test tee bookings, including some dubious member guests such as "Ho Lin Wan" and "Shankin Stevens".
Please remember, the purpose of these tests is to ensure that if we are required by the authorities to reopen with tee times, we are prepared. Overall, the response has been that the booking of tee times is a simple process, but the week has not been altogether a breeze !!!
Tee Time Queries:
Below is a list of answers to the most common queries I've received:
Is this a cynical attempt to get tee times introduced permanently by the back door ?
No - The board will use its authority to introduce them in response to any governing body guidance and rules, BUT tee times can only be implemented on a permanent basis if this change receives the approval of the majority of members at an AGM or EGM.
I've forgotten my login details
Contact Rachael in the office, or myself and we'll get your details reset and sent to you within minutes.
I don't have a computer or smartphone - how do I book a tee time ?
You can either get a friend to book your tee time, or the Pro Shop, or you can do it using the Touchscreen by the entrance to the Pro Shop. It is far simpler than entering a scorecard !!
Can I change my Tee booking once I've made it ?
Originally No, but I have had a change made that allows you to now amend your booking without cancelling and starting again.
Do I need to check-in before playing ?
Yes - this can be done at the Pro Shop, I believe using the Touchscreen, but if not, the Pro Shop can do it for you. This is to ensure bookings are being used and to ensure any member guests are paid for.
I haven't received any emails confirming bookings I've made, or booking that I'm included in.
Email confirmations can be set by visiting the website Home Page>My Golf>Preferences - it is the last two check boxes on the page.
Is the Smartphone App available on Android ?
Yes - if you visit the same page as the point above, there is a link and guidance to set up for both phone types.
I've seen a couple of Roll-Up slots reserved - can we use Roll Ups ?
No - these were set up to see if the functionality would support the measures we believe will be imposed on us. This functionality would support roll ups as they've been always done, but wouldn't allow us to preclude gatherings at the start of the roll up.
I would still like to get feedback from you, particularly if you're having issues or encountering problems - we'll try to get them resolved quickly.
Finally, can I ask that if you like many of us walk the course as part of your exercise, you refrain from being tempted to hit a few balls - even on the practice areas - If the people of Marlborough see our Golf Club flouting either the exercise guidance or the social distancing and gatherings rules, it will create bad publicity for the club at best, but may lead to further sanctions against us, which we most definitely cannot afford to have happen.
Hopefully the lock down measures continue to deliver results, but as always, please take care and get ready to play again.
Regards, Glenn.
---
Update 15th April
Dear Member
Apologies for not getting this update out sooner, but we've been busy following our Board Meeting on Tuesday - see minutes here
The main focus of our meeting was to look forward on two main fronts - re-starting golf and transitioning to a new GM.
It is also worth mentioning that the numbers I shared with you last week regarding resignations (approx £61k) was inflated by the inclusion of several members who had already confirmed they will rejoin, but their immediate financial situation precludes this. I'll get an updated number for you next week.
Transition
Les is currently working part-time on documenting processes and activities and handing them over to the relevant Board Member to handle while we recruit a new GM. Clearly this is not a good time to recruit, but we are now well prepared to start looking for suitable candidates. I'd like to pass on our thanks to Les for his diligence in pushing this transition forward.
Preparations
While the government isn't yet ready to discuss their plans for coming out of lockdown, it would be remiss of us as a Board not to be prepared. I'm sure nobody expects this to be a simple switch back to normal life, so we must plan to live with continued social distancing and only a measured and gradual return to normal. Rick Bodenham is therefore preparing a set of social distancing guidelines for us that can be tweaked once we have firm government and industry guidelines for golf.
The most likely constraint on us however will be limiting the amount of golfers around at any one time, so with this in mind it appears inevitable that we will need to control playing numbers through the temporary introduction of tee times. I can feel the groans now as I write the words, but please bear with us because we can't do this manually.
Objectives:
Rather than wait until we get the go ahead, our view is that we should use the next 7 days to allow members to go onto the Club Website, login and make test tee bookings. The purpose of this testing period is to avoid a monumental screw-up when we are eventually allowed to play:
Check that every member knows their login details.
Provide login details where needed.
Identify those that don't have computer or phone access and develop a workaround.
Educate the members on how easy it is to use - two minutes max to set up a 4 ball.
Weed out any bugs in the setup of the booking system.
Test the logic is applying correctly to 5-Day vs 7-Day and that restrictions for Twilight and Academy members are also being applied correctly.
Test the facilities to book a tee time and check-in using the Tablet by the Pro Shop entrance (and what cleaning materials will need to be put there..).
Define the support required and manual processes required to make this work as smoothly as possible.
For those of you who are comfortable with technology, there is an iPhone App (Intelligent Golf Member App) available which is significantly easier to use than the website and has far more functionality than than just Tee Time Booking. This App is just £1.99, so I'll leave it to you to decide if it's worth purchasing - I have it and think it is worth it. (There is an option for us to purchase a club-wide licence, but at approx £500 and with limited take-up, we won't be pursuing this option.)
This test is open for you to try now - I have included some constraints for members, just for this test:
You can only book 7 days in advance.
You can only book one tee time per day.
You can book from a 1 ball to a four ball, but need to include the names of the others - it is very quick and easy to do.
An email will be generated to you confirming the booking has been made.
I would like to get feedback from you, particularly if you're having issues or encounter problems - we'll get them resolved quickly.
As always, please take care and get ready to play again.
Regards, Glenn.
---
Update - 8th April
Dear Member
The Board met yesterday (virtually...) and I wanted to update you on the latest status of our membership renewals and the impact on our Club's finances. The minutes will be on the club website shortly.
At the start of the renewal process we posted invoices to current members valued at approximately £489,000. It is quite normal for the renewal process to drag on for a week or two, so let me share a summary of where we are now in this very unusual time.
Renewal Status 8th April
Category Amount
Paid In Full £172,923
Direct Debit Set Up £223,167
Resigned from MGC £62,347
Other (approx) £31,000
Let me first give a huge THANK YOU to those of you that have committed to rejoin and a special thanks to those of you who converted from a Direct Debit to payment in full.
The "OTHER" category includes:
Members some of who are self-employed and have confirmed that as soon as their work restarts, they will rejoin. I'm sure you'll all join me in wishing these members well, as it must be extremely stressful having minimal or no income.
Members whose financial position is uncertain and have rightly decided they have to put their family first, but have informed us they will rejoin as soon as things return to normal.
The final category is members we've not heard from. The office has resent reminders to them, so myself and other board members will contact them personally to see what their position is. [If you haven't rejoined yet, or contacted the office, can I ask you to do so and let us know your position]
Finally, while it's sad that we've lost so many members for various reasons, including the financial hardship created by the lock-down, our focus now must be on replacing as many as we can. I'll be asking for your support as soon as we have finalised the marketing approach and incentive framework.
Summary
The net effect when you factor in the support we're getting from the government for furloughed staff and from the local council for rent and rates relief, is that our finances are in reasonable shape.
Hopefully the closure doesn't go on too long, as I've heard the course is looking really inviting.
In the meantime, please take care and stay in good shape for the re-opening.
---
Update - 1st April
Dear Member
Following on from the Board's meeting yesterday, I wanted to brief you on one area we discussed and the rationale behind it.
Club's Objectives:
The primary objective of MGC is to provide high-quality golfing facilities to our Members at a competitive price and in a friendly and sociable environment, with all income and property of the Club being applied solely towards the promotion of the objectives of the Club.
As we're a Members Club, all profits are used to improve facilities
Short Term Direction:
In order to achieve these objectives, we need to deliver the following.
The best golfing experience for a club of our type in Wiltshire and the surrounding areas
Provide our members with a club they can be proud of and enjoy all year round
Attract more members and visitors so that our income produces a surplus
Use this surplus to deliver continuous improvements with only inflationary fees increases
Proposed Initiatives:
We have spent too long operating on the margin of Revenue = Running Costs, where the result is:
anything other than forecast costs have to be dealt with by debt or member fees increases
we can't develop the course or facilities
the club stagnates and it's difficult to attract new members
fees increases are not stable, predictable and reasonable
If we can attract more members and visitors, we will generate a surplus each year, allowing us to constantly improve the course and facilities and make our Club busy and vibrant again.
To do this the Board has decided we will be implementing some bold incentives to golfers who are undecided about rejoining their current clubs, or may be disillusioned with their offerings.
Some clubs have not been able to offer all year round golf due to the weather.
Some clubs have not been communicating well with their members on what actions they'll take to recognise course closures against fees
Some clubs are not recognising closure periods as fairly as we are, or respecting members' financial positions.
To attract these golfers, we will offer tailored packages, with compelling incentives to join. The challenge will then be to deliver an experience on and off the course, that makes them want to stay and pay standard fees next year. We're not going to advertise any details of these offers, as we'd prefer to discuss them with any potentials on a case by case basis, but we will have a framework for these offers.
I understand having new members paying less than current members can be galling, but please remember, whatever we get from these new members is better than getting nothing. If we lose money, the only recourse is borrowing, or increases to member fees - I'm personally against both of those options !!
If we attract 50 new members, it will generate a healthy surplus, allowing major improvements to the course and facilities.
The ASK of you..
We're all aware that golf membership is at best a flat market, but more likely declining. Our challenge is how Marlborough Golf Club gets a greater share of that market, so we're asking for your understanding and readiness to support doing this. We will be creating social media messages that nudge people towards our website where we can then provide a picture of what we're offering.
Once we have a better idea of when this lockdown will end, we'll contact you again and request your support to spread the message via your social media, or any other way you would like to engage with prospective members. In the meantime, if you're aware of anyone who may be unhappy with their own club, let me know ASAP.
Please get back to me if you have any queries - in the meantime stay safe and well.
Regards, Glenn.
Tel: 07788 922361
e-mail: glenn.blankley@gmail.com
---
Update - 24th March 2020
Dear Member
Unfortunately it is now clear that following the PM's announcements last night and advice received this morning from England Golf, we must close the course. While this is not what any of us wanted to hear, it is the most sensible approach to ensuring health and safety for our members and employees, together with their extended families.
That is now a done deal, so what we need to focus on is the immediate future and preparing ourselves for when the country returns to normality. We have taken, or are in the process of taking, every option open to us to ensure our Club is prepared for the closure and equally important, prepared for re-opening whenever that is.
Since the closure of the first floor on Friday, staff have been busy cleaning, stocktaking and disposing of perishables where needed. However, now that our Club is closed for at least the next three weeks, we have taken advantage of the government's Job Retention Scheme for employees and "Furloughed" all of the first floor staff. This means that HMRC will cover a large proportion of their salaries while they are unable to work. This is good news for all of us, as we will hopefully retain all of our loyal employees until we're ready to get started again.
In terms of the course, we have furloughed half the greens staff, with the other half performing a reduced program of cutting of greens, tees and fairways. This is crucial to ensure our biggest asset, the course, is kept in the best possible condition for when we're ready to start playing again.
The office staff will continue to respond to the abnormally high load of communications with members, suppliers and other organisations, but as that reduces, we will re-evaluate. We also have to deal with the renewal period during early April, but again, once that has peaked we will re-evaluate. We will continue as planned with Les's retirement transition, but that is flexible depending on what work we have to be able to take full advantage of government initiatives.
I'm sure one of the key open questions for all of us is what is our approach regarding subscription fees paid and payable during this period of closure. The principle is simple - while the course is not available to members, you will accrue a directly proportional credit against next year's fees. I can confirm that all the Board members have recognised the need to support our Club and have decided to personally forego that credit, so that we don't build up too big a liability for next year.
I know a lot of you have already paid, but there are also many that may be considering cancelling Direct Debits until the course reopens. I'd like to ask those in the latter category to consider the impact to our Club of that decision and balance it against the impact on you and your families. If you can afford to keep the payments going and wait for a credit, you will be helping our Club stay solvent. If on the other hand you are generally experiencing hardships as a result of Coronavirus, please talk to us - we're in this together and we'll try to find a workable solution for you.
The reason I'm asking this of you all is that we have a number of fixed costs that can't be deferred, such as equipment leases and utilities. We also have a number of fixed costs that can be deferred, but they will need to be paid in the near future. Other clubs intend to penalise members who defer renewal, but I'm confident the vast majority of our membership will act responsibly and support our Club.
I am also mindful that following the AGM, I promised you a strategy overview before the end of March - one that was full of great ideas and plans for making our Club great again - that will unfortunately have to wait until the Coronavirus dust has settled, but I reiterate the promise to deliver it as soon as practically possible.
I hope you'll all agree that the measures we've put in place are what's required and I also hope you can see we need your continued support for our Club's short term strategy of survival and being ready for reopening.
I wish you, your families and friends all the best during the shutdown - I'm sure you're finding it better than I am. Stay safe and well and as always, please feel free to contact me any time.
Regards, Glenn.