FUNCTION ROOM - SEATING UP TO 100 GUESTS - SILVER SERVICE AVAILABLE
Welcome to Marlborough Golf Club. WE ARE OPEN TO THE PUBLIC.
Drop in for our bar meals or coffee. No need to book.
SUNDAY LUNCH CARVERY - Menu at Marlborough Golf Club
Come and enoy our delicious Sunday carvery and enjoy our wonderful views from the Club House. Our catering team are here to make your day very enjoyable. The restaurant is open for lunches from 12.00pm to 2.30pm. Large party bookings available, please pre book.
BOOK your table from the bar or office just call 01672 512147 opt 1 to speak to a member of staff. Please note there is no answer phone facility on a weekend so you will need to ring again if you don't get through the first time. We endeavour to provide you the very best service.
"I treated my family 'Get Together' when we meet and chat to exchange presents on a Sunday before Christmas. I have arranged this for at least twenty years at different venues, we all agreed the golf club was the best". Mr G
FUNCTION BOOKINGS - You may like to know our fully trained and skilled team can also offer events on larger scales from Dinner/Dance Functions through to Weddings and Business Functions and Business Meetings . Please call or email to find out more.

​" Thank you to all concerned for our wonderful 50th Anniversary lunch in your restaurant. The staff were brilliant, the service was A1 and the food came fast, tasty and hot. We cannot thank your staff enough for making a wonderful day even better. Best wishes K & I "
We can also cater for informal functions and have a choice of buffet menus to suit.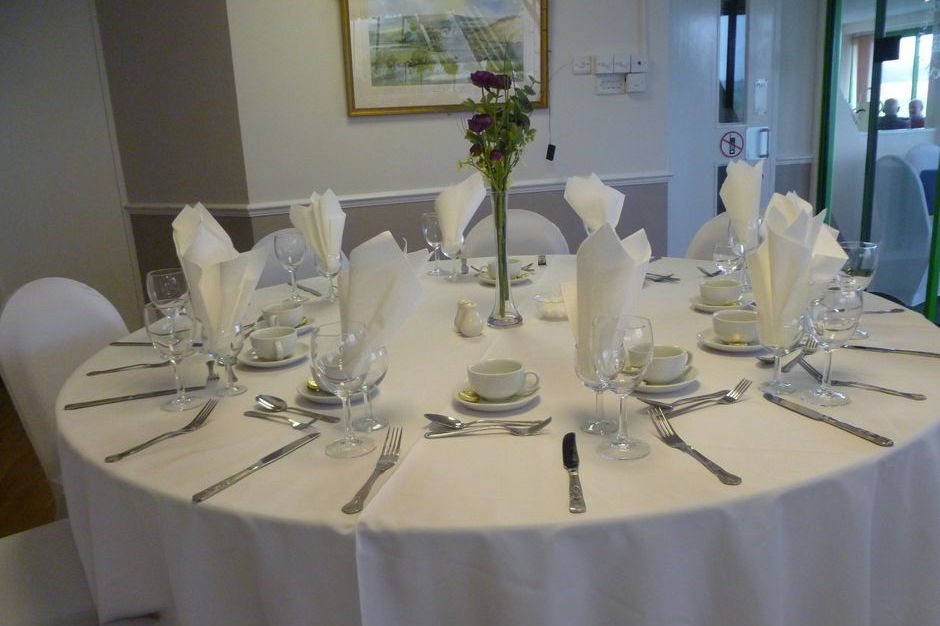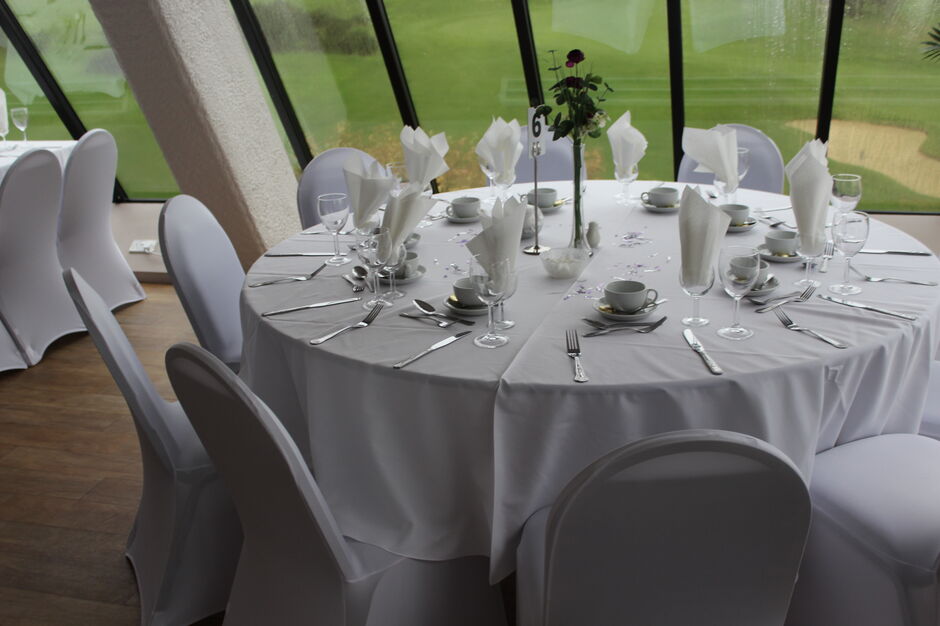 We guarantee competitive pricing for our excellent facilities which make the Marlborough Golf Club the ideal location for any daytime and evening business or social event.
Have you thought about having your CHRISTMAS PARTY BOOKINGS here. Book early to guarantee a great event at our very popular Christmas location.
Christmas review:
*Thank you so much for looking after us so well, all the feedback has been very positive and believe me that's a first! one lady said it was the best Christmas lunch we have ever had, so all good stuff.

Even though the weather was less than clement the view is still lovely, in fact I liked it so much I took the dog up there for a walk yesterday, I don't mean actually on the golf course!

Your team and particularly you, work so hard so thank you again. All the best,
G
*We all so enjoyed our Christmas Party and very much appreciated all the efforts made to ensure everything was SO perfect.

The setting was amazing…the tables looked divine, the food superb, the wines also delicious and everyone was kind and helpful.

We had the BEST party ever. Thank you all so much. With best wishes from.
Everyone at the Marlborough 1 P H shop.